Is Online Dating Worth It
Posted On December 13, 2022
Whether you have tried online dating before or you are just looking to start using dating apps, you might be wondering if it is worth the time and effort. Here are a few tips that will help you make sure that your search for love is a success.
Meet people outside of your daily routine
Using online dating apps to meet people outside of your daily routine can be a great way to find new friends and potential romantic partners. But before you jump in, there are some things to keep in mind.
One of the main advantages of dating online is that you can talk to people from all over the world. Whether you want to date someone who is bilingual or just someone from your city, you can make a connection. However, it is important to remember that you need to have the proper skills and knowledge to do so.
When you first start online dating, you may be overwhelmed by the number of matches and potential dates. But you can reduce your stress by limiting yourself to just a few people at a time. Also, try to be honest about your preferences and deal breakers. This will help you save time and improve your chances of finding a partner.
If you're not comfortable meeting people in person, you may want to consider trying a social live-streaming platform. LMK is one such app that allows you to watch YouTube videos and discuss them with other users. Another option is to join Audio Room conversations.
In addition to the opportunity to meet people outside of your daily routine, online dating can reveal certain characteristics about you and your potential partner. For example, you may find out that you like to spend time with people who share your pet preferences or religion. You may also discover that you have good communication skills.
When you're using an online dating app, it's best to be selective and avoid people who are vague or who are slow to respond. You should also make sure to meet in public. If you are planning on meeting in a private location, let a trusted friend know where you are going.
Find a partner
Using dating apps and websites can be a fun and effective way to find a partner. These websites are especially helpful to singles who have trouble meeting people. They give you access to a broader pool of potential partners and are easier to use than many traditional methods.
Online dating has come a long way. It can be overwhelming at first, but it can be a fun and low-stress way to meet new people. In some ways, it's even more useful than the old-school ways.
When looking for a serious relationship, you should know what you're willing to sacrifice. This will help you spend less time with people who aren't a fit. Also, keep an open mind and don't get too preoccupied with choosing the perfect person. It could take you a few tries to find a person who is right for you.
The internet has been around for a while, but it has only become mainstream since the World Wide Web's graphical capabilities were introduced in 1995. As a result, the search and picture aspects of the internet have added a lot to your online dating experience.
When looking for a partner, you should focus on finding a person who is family oriented. You should also be sure to include your passions and interests in your profile. This will attract a more compatible type of person.
You should also be careful when picking a website or app to find a partner. Some sites are bloated and can overwhelm you with a huge number of possible matches. Choose a site or app with a good red flag game. That means not all matching algorithms are created equal.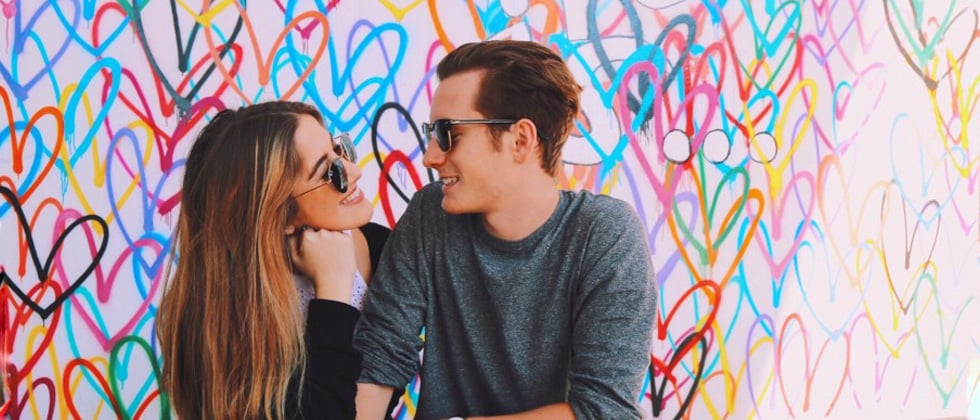 Avoid dating scams
Whether you are just starting out or have been in a long-term online relationship, you need to be aware of common romance scams. These scams can lead to serious financial losses, so you want to be careful with your personal information.
Scammers often ask for money or gifts to prove their love. They may also claim that they are in trouble and need help paying for hospital bills or travel expenses. They may also request that you sign up for an investment opportunity.
If you feel like you're being tricked into giving out your personal information, report the romance scam to your dating app or bank. You should also contact the U.S. consulate or embassy to seek further assistance.
Scammers often use your information to commit identity theft. They can steal your phone number or credit card information, or they can empty your bank account. In addition, they can extort you with ransomware or malware attachments.
The main goal of a scammer is to move the conversation away from the dating site. They will convince you to try another messaging platform, such as WhatsApp or Viber, where they can obtain more information. This makes it harder for you to cut off communication, but it can keep you from being safe.
Scammers also use personal details to hack into your online accounts. This makes it easier for them to find your login credentials, so you need to be extra careful about what information you share.
Scammers will often pretend to be in the military or a doctor. They will also use fake jobs to build trust with you. They may also make excuses for not going on a video chat.
Online Dating